We build our own history with the available knowledge we have in each moment.
I hope I'm not the only one that has gone through a similar experience like this.
Back in 2013, I found out my husband and father were psychopaths. My mind started to work very fast. Imagine a library full of books from the floor until the ceiling, all the titles of the books changing one after another. I couldn't stop it, my mind just worked up all this non-stop. I couldn't control it. My whole life was being rewritten.
The process was so intense that I had to rent a car. I didn't have a car by then. I started shouting freely while in the highway as the process was so strong I really needed to vent.
The success of the psychopath in their manipulation is not so much their techniques but the way they operate in the shadows using legal means to do unlawful things.
For example, I can control people's lives because once they believe I'm their friend and while I'm treating them very well, they can't possible expect I'm working hard in the background to destroy them.
Behind the curtains this is what I find, a guy or a girl that would do whatever it takes to keep hiding their true intentions. When someone finds out who they really are, they immediately cut the relationship sharply and with zero hesitation. Their success depends on remaining in the shadows.
This didn't happened with my father, as I think with the family is different. However, this happened with any other psychopath I found outside the environment of the family. Any time they're being discovered, they quickly and sharply end the contact with you.
Finding out your partner is a psychopath seems like the beginning of a crusade against psychopaths. It's extremely hard to find psychopaths everywhere: in your workplace, in the hospital, in the police station. You don't have to watch those politicians to get an idea about them, they are next to us, everywhere.
No one seems to be talking about this, I'm not paranoid or delusional. It takes a while to swallow this reality.
I believe Richard means that 5% of mental health illness can't be cured, psychopaths or sort of .
Anyway, the first step is to acknowledge a problem.
So, we have an army of psychopaths operating in the shadows within the files of society, destroying lives very much in the way the CIA does (ok, if you're a conspiracy theorist then don't read this part, I don't mean it in that way).
So while we're trying to catch the guys that "commit crimes" and "break the law", we have an army of guys and girls constantly breaking the law --by legal means.
Again, forget about conspiracy theories here - break the law in the shadows, using the unexpected.
So maybe the CIA is not a good example, so forget it.
So, do we know what patterns do this CIA of psychopaths follow? A kind of CIA around the world? A universally bred CIA.
In fact, psychopaths act very much like secret agents with a double life: who they pretend to be, and who they really are.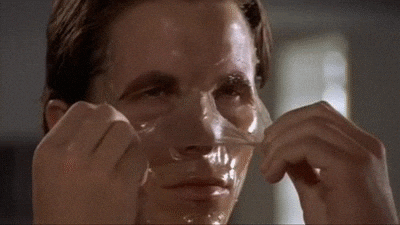 Why do we have to study so much to understand them and why do they know and understand so much without studying much? My hypothesis here -roughly- focuses on our feelings. We filter out everything through our feelings while they don't have feelings, hence no filters whatsoever. Life is like a math problem to them.
We attach our feelings to anything we listen to, we "think". It's like a milkshake.
Put it all together and you have the perfect tools for deception.
Who are being deceived? Do they help each other?
YES THEY DO.
Back then, when we were talking about psychopaths being so destructive. Back then, how stupid they were, animals, non-sense. These delusional animals are self destructive! They don't know what they're doing.
So what now? Being a psychopath means being delusional? How?
Double life, triple life, quadruple life???????
No feelings no friction when switching "channels".
Come on guys, a little more /cold/ empathy for them.
But remove the political environment. When you wake up in the morning all you see is a competition. Life = Competition No more no less than that.
If we're in a war, then we have to have a mindset for military tactics.
Again, if you know how the CIA operates, and military operations.
This is painful: divide and conquer.
Again, divide and conquer.
See?
hmm it took me a while to understand this ........